Kingsford® Charcoal with Hickory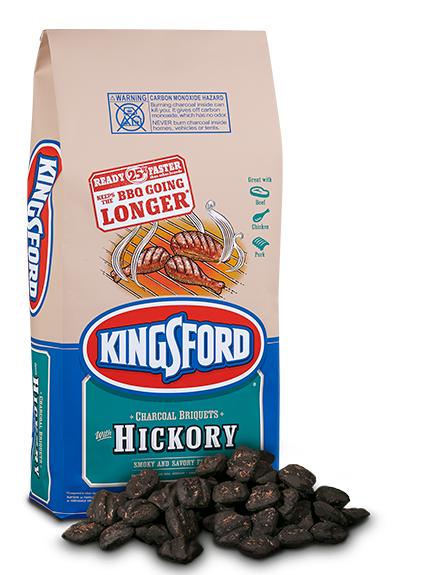 Add just the right touch of sweet and hearty flavor to your charcoal barbecuing experience with real hickory. Kingsford® Charcoal with 100% natural hickory is the perfect complement to your pork, poultry, beef or game. And just like Kingsford® Original Charcoal, Kingsford® Charcoal with Hickory features our signature Sure Fire Grooves® for easier, faster lighting*. Available in 6.62 kg bag.
Add delicious smoke flavor with Kingsford® Charcoal with Hickory.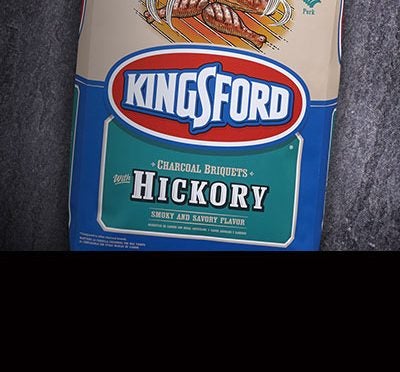 Long burn time

More edges for fast lighting
For Your Safety
• Never use gasoline to light charcoal.
• Do not add lighter fluid directly to burning or hot charcoal.
• Make sure ashes are cold before discarding.
• Never barbecue indoors.
• Barbecue away from flammable items, overhangs and trees.
• Store in a cool, dry place.
• California Proposition 65 Warning: Combustion (burning) of this product, like other cooking methods, produces carbon monoxide and other substances known by the State of California to cause cancer, birth defects or reproductive harm.
*Compared to other USA charcoal brands