Direct-heat barbecuing over a single, even layer of coals. Hot and fast, it's the way most of us think of barbecuing. It's best used as a high-heat method for thin cuts of meat and foods that cook quickly.

Light your coals using any of the lighting methods. For high heat, use a full chimney of charcoal or light a pile of about 100 briquets.



Spread out the coals in an even layer.


Once lit, use tongs or a large spatula to spread out the coals evenly across the surface of the lower BBQ grate. Unless cooking space is at a premium, it's always best to leave at least a small area with no coals to manage flare-ups and provide a cool zone.



Start cooking only when the coals reach the right temperature.


High-heat cooking is best at the 450ºF-to-550ºF range, which means you are able to hold your hand about five inches above the cooking grate for two to four seconds. If you can't keep your hand there for at least two seconds, it's too soon to cook. Be patient, sip a beverage, and wait for a few minutes before you cook. For more information about cooking temperatures, see our Coal Configurator.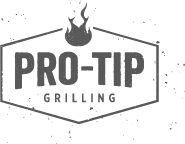 For higher-heat searing, you can place bricks in the bottom of your grill to move the charcoal grate closer to the food.
Learn more
Meat sears better when you resist the temptation to move it. Only move the meat in case of a flare-up.